We're standing atop a plastic seat on the eastern side of Manly Oval enjoying a golden ale on a golden afternoon. It's late Autumn, sunny, maybe 24 degrees.
And the list of places you would not rather be includes New York, Paris and a pool party at Jessica Alba's place.
Sunshine dapples the field in what photographers call "golden hour". Kids bolt about as kids do while industrious types make use of milk crates to see over fellow spectators six-deep on the fence.
The footy on field is willing, physical and skilled. Marlins dominate early, thundering out to a 25-3 lead. And for for rugby types, Rats people included, there is nowhere you'd rather be (though you might try to catch the pool party later).
Manly Marlins and Warringah Rats – who will celebrate 50 years of derbies with a long lunch on Friday and a game at Rat Park on Saturday – is Australian rugby's best and most famous local derby.
All the elements are here.
Tribalism? Two halves of a peninsula, north and south.
History? Lumps of it – the Rats broke free to tread their own path in 1963 and begat half a century of sibling rivalry.
Mateship? These people surf together, work together, school together. After matches they carouse together in Wharf Bar, Round Bar or the bar once known as Newport Arms.
Sometimes all three.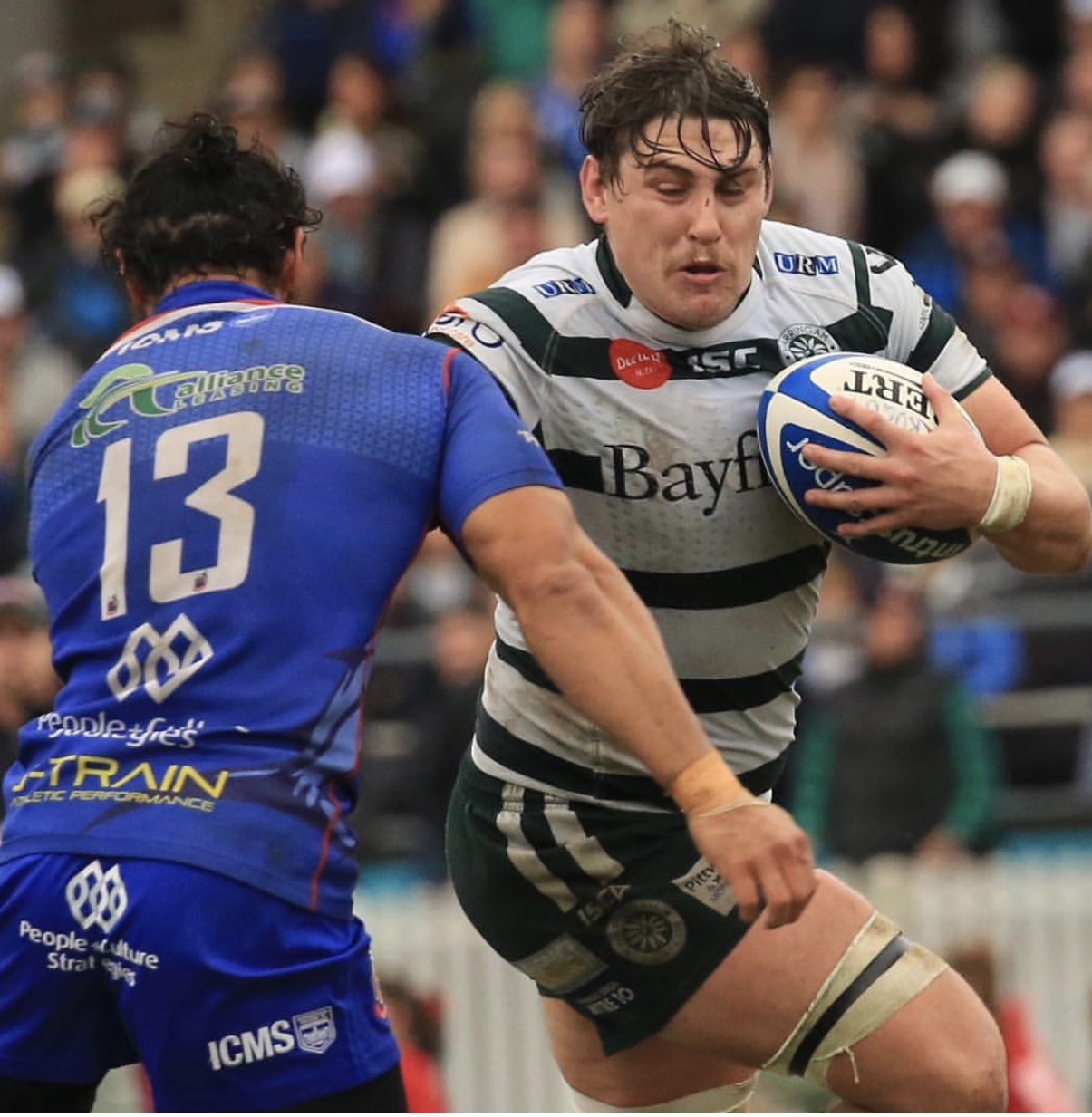 Hit and be hit: Warringah Rats man Tom Preece bracing for a belting by Manly centre Dennis Pili-Gaitau. Pic: Adam MacDonald
Back on that unsteady plastic seat we have an over-the-heads view of a cracking match at Village Green.
The rugby is fast and physical, high-skilled. Shute Shield is semi-pro ball, meaning some of these people play professionally, the rest are professionals – accountants, tilers, police.
And they want it. And you can see they do because you're 10 metres from their mugs.
Half-time and kids bolt about on field. There's connection here, between players and fans. The Rats' Colts on the eastern sideline and their Manly counterparts on the north-west hill are loud and fun.
And while you mightn't have any "skin" in either club, this game – and the greater event that it is – makes you proud – of the city, of the country, of rugby.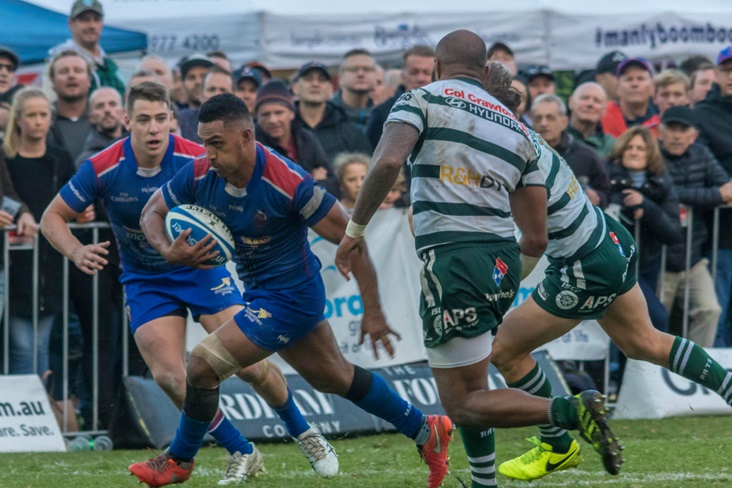 Marlins captain Kotoni Ali makes an incision against Warraingah as fans watch on six-deep on the fence. Pic: Adam MacDonald
For here on the sideline, fans get along. Much like elections, they don't take the outcome too seriously. It is a game, after all. When the sun comes up you still live in the world's best country. And these are, and always will be, one's people.
Doesn't mean blood is not spilled, however.
Damien "Turtle" Cummins played nearly 400 games for Manly Marlins and relished the physicality of the derby. He describes battles with the northern Rats of Warringah, as "fix bayonets from 10 paces and rip in".
"From the opening whistle, it was just on," says Cummins, below.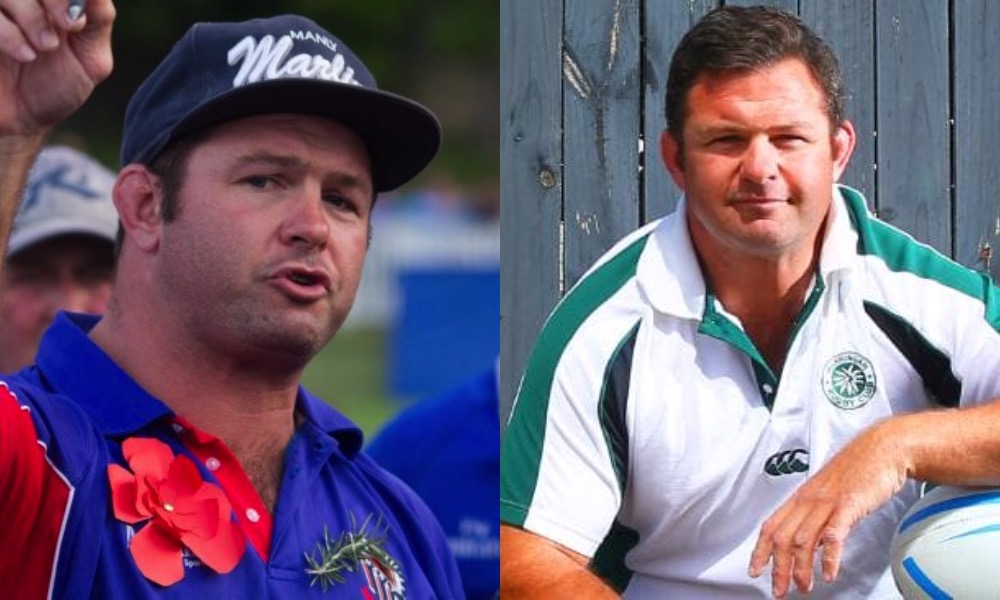 Damien "Turtle" Cummins left Manly to coach the Rats. His daughter didn't talk to him for a week. Pic: Rugby News.
"In the early '90s I was in one of my first derbies, we played at Manly, and the Rats had a pretty fearsome pack. Young and stupid me, I punched Mat Guberina in the head while I was lying on my back, bottom of the ruck.
"He grabbed me by the throat and was about to put my head through the cricket pitch when the siren sounded for half-time. He suggested I was lucky the whistle went. I agreed!"
Cummins' daughter Alice had been brought up with the green-and-whites as enemies, her dad as a knight in red-and-blue. When he headed north to coach the Rats, it was controversial.
"She wouldn't talk to me for a week," smiles Cummins. "She came around, eventually."
The local paper The Manly Daily would pump the derby. Unlike sanitised professional sports, coaches and players have a good-natured crack at each other through the press.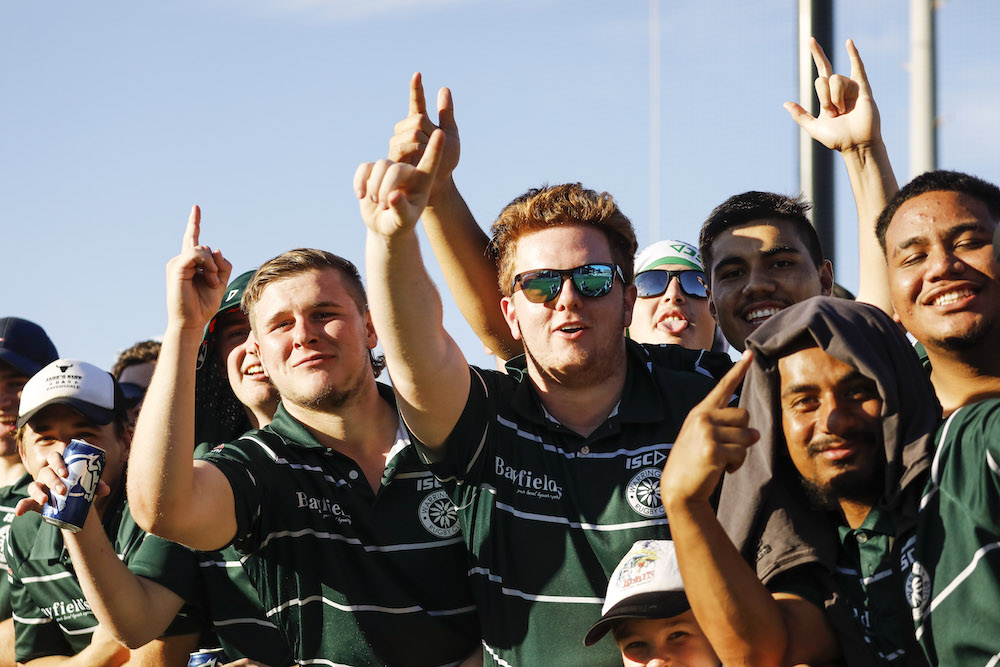 Rats Colts: beery and cheery. Pic: Karen Watson
This year this very journal will be a forum for same. And not just the captains or coaches. Hillbillies, fourth graders, the job lot. Banter is the stuff of this sporting life.
Cummins says the back-n-forth has never been distasteful or rude. But unlike in pro league, for instance, they don't care who they pump up. More people the better.
"By Saturday, we wanted to be running out baying for blood," Cummins grins. "It was Roman Colosseum stuff. It was awesome."
Still is.
Back into the game and the Rats roar home. There's an intercept that swings the match, centre Ben Marr bolting 85 metres. It's all Rats. They defend their end like it's North Narra' pumping.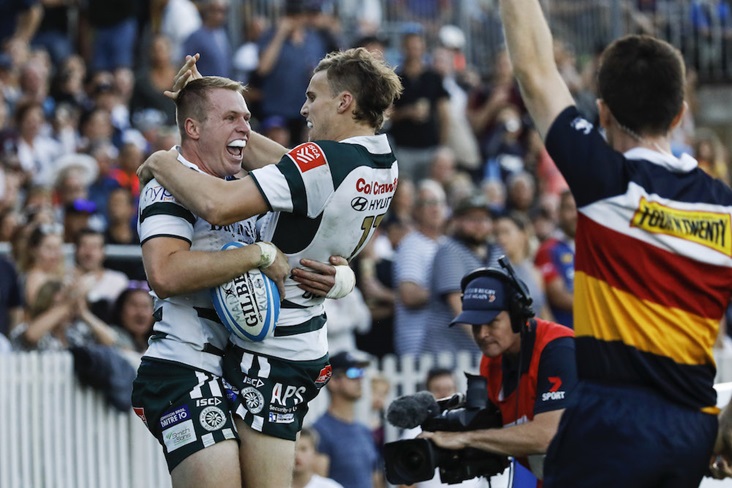 Mental Bens: Warringah Rats Ben Marr (right) and Ben Woollett celebrate a try at Village Green against arch-enemy Manly Marlins. Photo: Karen Watson
Manly don't post any points in the second half. Rats half Josh Holmes plunges over in the 78th minute for the match-winner. At the siren it's Rats 31-25, and flannelette shirts spill over the sideline to embrace the players in a big happy beer-spattered mob.
Then they head off to Manly's hill to taunt their mates.
"That's what it's all about," says Cummins. "You want your kids to know about the rivalry and if they get a chance, to play in it.
"You want it continuing through the generations.
"People love it."