James Cooney was a brilliant all-round sportsman who fought in Gallipoli and on the Western Front and once dismissed Don Bradman. But did he ever play for Manly, in particular the premiership-winning side of 1922? His grandson Paul Cooney wanted to find out. Manly enlisted club historian Sean Rout who did.
On a cool evening in 2020 an email landed in the inbox of Beaches Champion Editor Matt Cleary.
The message was from a Paul Cooney who'd read some tales of Manly Marlins on The Northern Beaches Sport Tribune, and wondered if the journal could tip him onto information about his grandfather, James Cooney, whom he believed had played for the club – then the Manly "Blues" – around the time of World War One.
"I am keen to find out which years James played for the club and if he was playing in the very successful 1922 first grade team. Can you assist?" asked Cooney.
The email was forwarded to Marlins General Manager Rob Gallacher who passed it onto club historian Sean Rout, who fossicked about in club annals and returned with the following.
"James Matthews Cooney made his debut for first grade in 1913 and played 12 first grade games," wrote Rout.
"He enlisted as war broke out and made the rank of Captain, serving with the 13th Battalion from the 7th reinforcement. My records show he was POW.
"The first photo (below) is of the 1913 first grade side, which shows James M Cooney in the top row, third from the right, next to the referee (in white).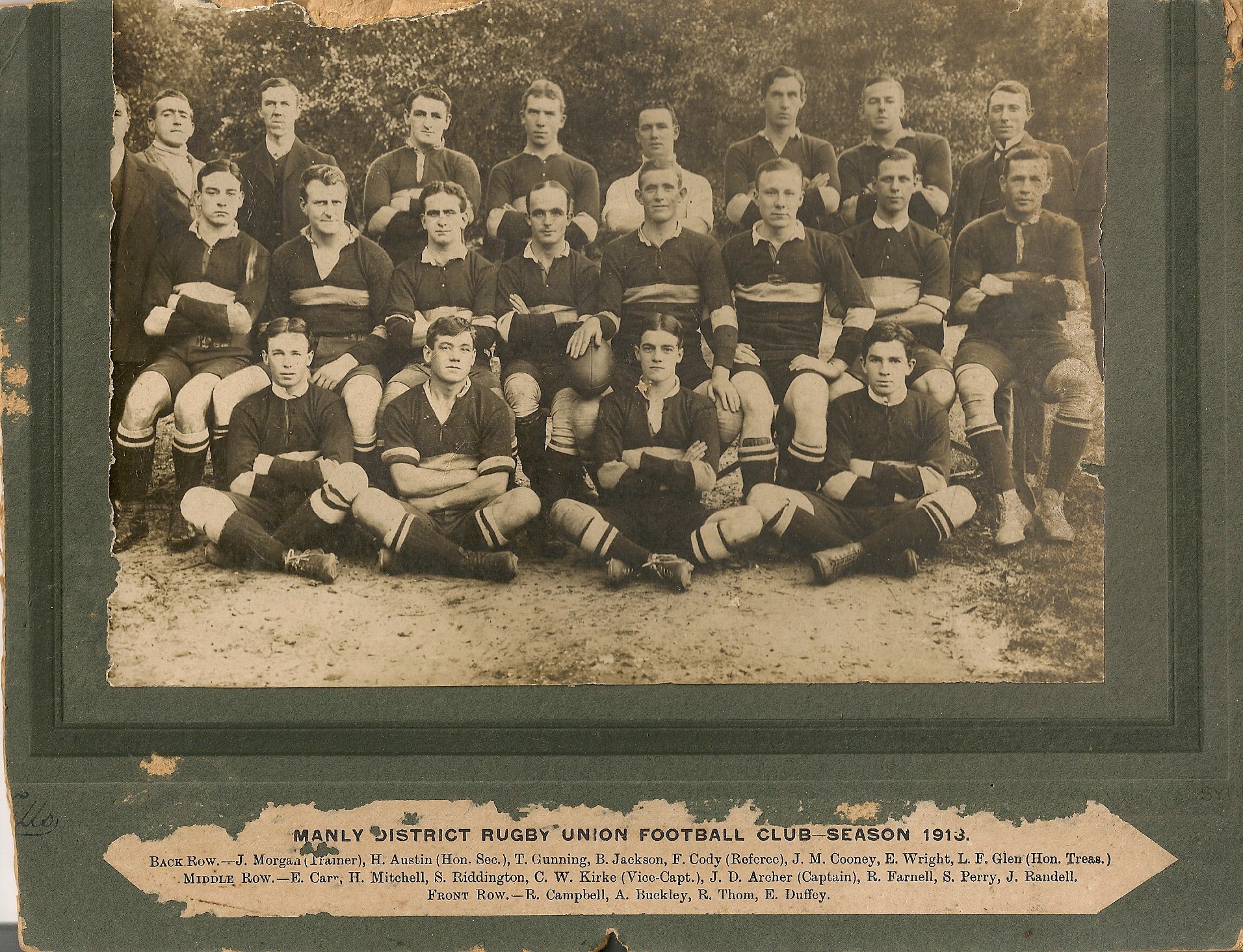 "The second photo (below) is of our 1922 first grade premiership-winning side.
"But, sorry – no Cooney. He may have played in the second grade side which also won that year.
"But being a POW he may not have played after coming home.
"It was also nine years after his first grade debut."
Paul Cooney was suitably chuffed and thanked Rout and all at Manly DRUFC. And then he added some historical tidbits of his own.
"After he enlisted, James fought in Gallipoli and on the Western Front. He was captured behind enemy lines after a failed battle – one of the first ever using tanks.
"He spent the last year of the war in a prisoner of war camp in Germany. Once the war ended he was repatriated to Yorkshire. He did not get home until late 1919.
"Soon after he did he married my grandmother in Mosman and they moved to Condobolin in central NSW.
"He was an excellent all-round sportsman by all accounts – he once dismissed Don Bradman in an exhibition game at Bathurst [report follows]. My elder brother now has the ball from that game signed by the Don.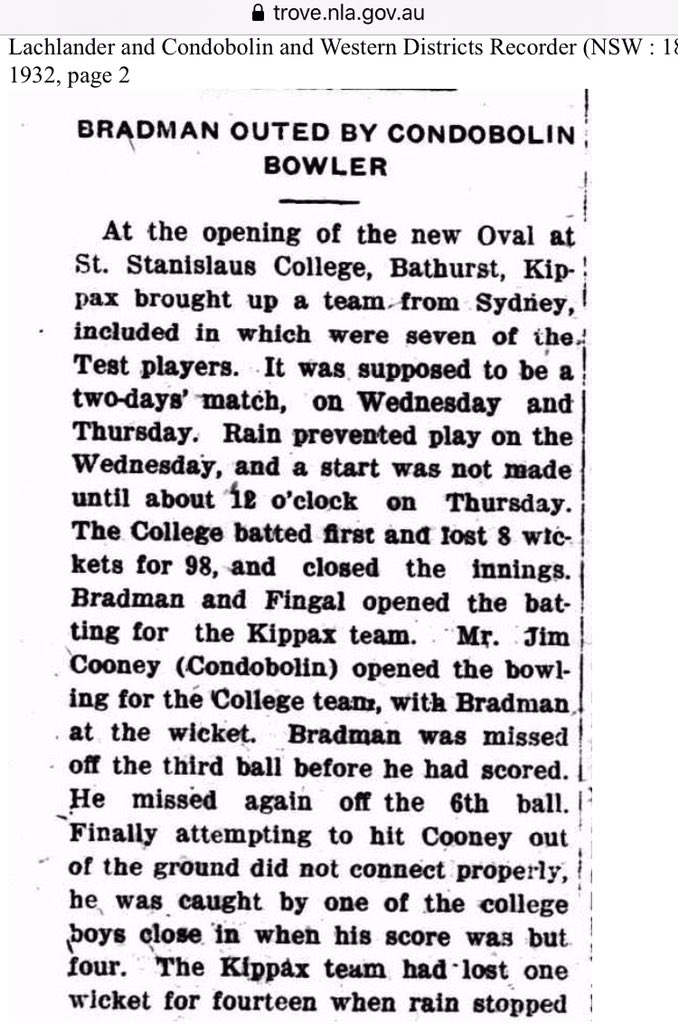 "James died in 1964 aged 72."
Cooney finished by thanking again Rout and all at Manly Marlins for "adding another piece in the jigsaw puzzle that are the lives of those gone before us".
"I will pass this onto my extended family," said Cooney.
"Especially to my son – James Cooney."